Advance your career
With this degree, you will be prepared to join the exciting new interdisciplinary field of computational science with applications in computer science and engineering as well as other disciplines including business, linguistics and biology. Using a multidisciplinary approach of mathematical modeling and quantitative analyses, you will encounter and solve complex real-world problems. You will also enjoy extensive hands-on internship training with this degree.
Where It Is Offered
Commerce
Foreign Language
No foreign language credits required
Delivery
Blended (50-85% Online), Face-To-Face
Total Credit Hours
Non-thesis 36, Thesis 30
Thesis Requirements
Thesis and non-thesis options available
Master of Science in Computational Science :: SEE YOURSELF SUCCEED
SEE YOURSELF SUCCEED IN COMPUTATIONAL SCIENCE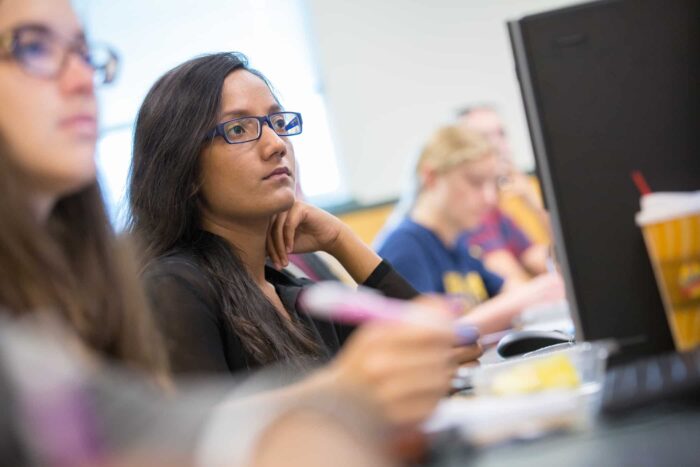 Career Readiness
The College of Science and Engineering is a gateway to in-demand STEM careers projected to make up a significant portion of the U.S. and global economy.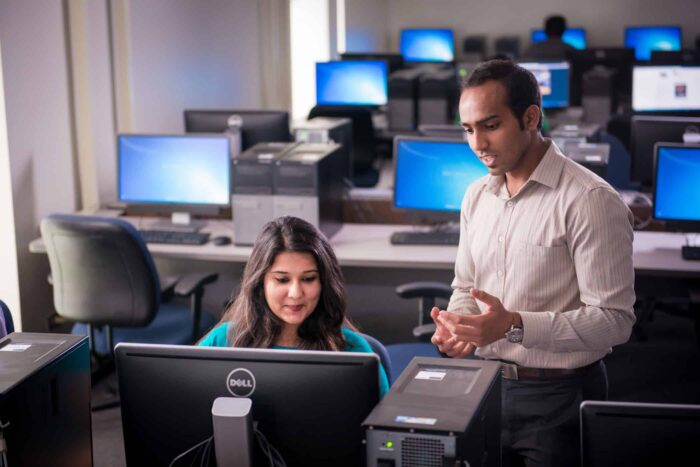 Innovation and Discovery
Take on our mission to build a better Texas that is eager to compete in an interconnected world with creativity, ethical leadership and imagination. We don't just discover the future, we make it.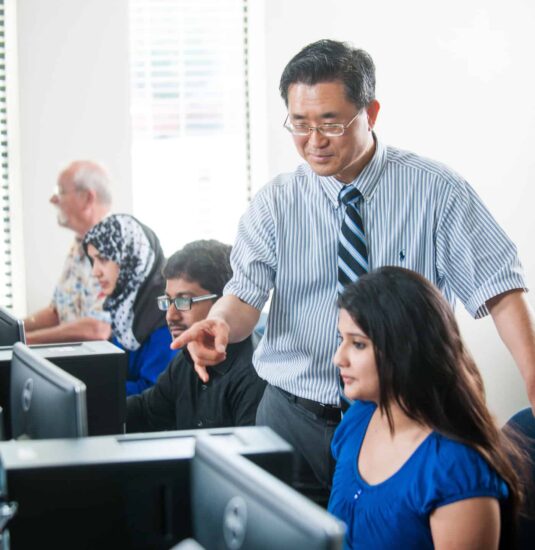 Accomplished Faculty
Shape an innovative framework with an award-winning faculty including four Regents Professors, a highly selective honor for exemplary contributions to their university, community and the State of Texas.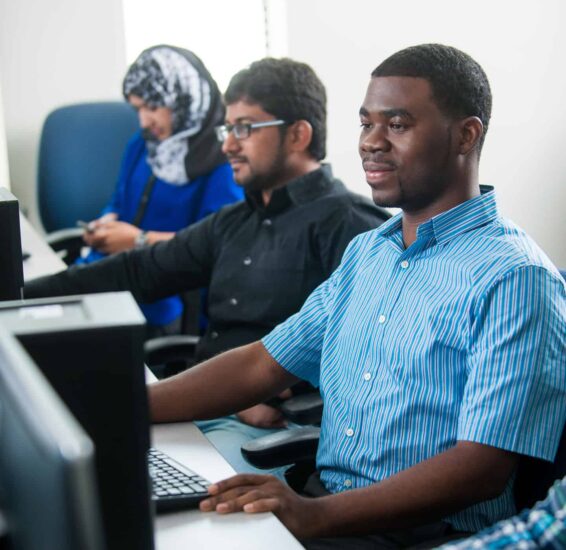 Hands-on Research
Our faculty will help you tackle complex challenges and discover solutions with hands-on research in various fields.
Back to menu
Master of Science in Computational Science ::PRACTICAL APPLICATIONS
PRACTICAL APPLICATIONS
A master's degree in computational science will offer you the opportunity to:
Acquire a strong multidisciplinary foundation required for careers in a challenging and competitive contemporary market.
Identify and solve complex problems using mathematical modeling and quantitative analyses.
Engage in hands-on internship opportunities to gain practical experience in your field.
Create a degree plan that meets your professional interests as well as industry needs.
Blend applied and theoretical computer science concepts.
Back to menu
Master of Science in Computational Science :: Careers
Careers
Computational science students use a multidisciplinary approach to address and solve problems. With this degree, you can become a highly valued computer scientist or business intelligence analyst. Graduates are well-positioned to transition quickly into the market when internship and job opportunities present themselves.
Career Possibilities and Current Median Salaries
Computer and Information Research Scientist
Operations Research Analysts
US DOL Bureau of Labor Statistics, Occupational Outlook Handbook, 2018

Back to menu
Master of Science in Computational Science :: INTERNSHIP OPPORTUNITIES
Internship opportunities
Internship experience provides the foundation employers are often looking for. Although not required for your degree, internships are an important part of your education experience. These are just a few of the companies that partner with Career Development and offer opportunities for A&M-Commerce computational science students.
Back to menu
Master of Science in Computational Science :: FEATURED COURSES
Featured Courses
Machine Learning
CSCI 574
In this course you will study computer algorithms that automatically acquire new knowledge and improve their own performance through experience. You will cover theory and implementation of algorithms for machine learning. Topics include linear and logistic regression, Bayesian networks and learning, decision trees, kernel/support-vector machines, unsupervised learning, reinforcement learning, and other emerging algorithms. Short programming assignments and/or projects with hands-on experiments with various learning algorithms will be given.
Computational Linguistics
ENG 685
This course provides you with the study of computational systems that understand and generate human language. You will cover fundamental concepts and techniques, such as lexical and ontological semantics, word sense disambiguation, syntactic and semantic parsing, summarization, and generation. Additional emphasis will be on the different traditions and theoretical frameworks that informed the theories and algorithms used for these solutions, namely, linguistics, statistics and computer science, and the history of their struggle from the 1950s until today.
Quantitative Biology
BSC 504
The objective of this course is to provide you with the knowledge and understanding of the methods of statistical analysis applicable to biological research. Emphasis will be placed on the concepts and application of statistical thinking. Basic probability theory, parametric and non-parametric statistics including t-test, analysis of variance, correlation and simple linear regression will be reviewed. Advanced statistical methods including multiple regression, logistic regression, model selection and other quantitative methods will be introduced.
Back to menu
Graduate Program Cost
PROGRAM COSTS
Tuition and fees for graduate students taking nine credit hours are $3,594 for Texas residents and $6,897 for non-residents.
Back to menu
ADMISSIONS REQUIREMENTS International/Domestic Tabs
Admission
Back to menu
Master of Science in Computational Science :: Staff
We are here to help!
Back to menu
Department of Computer Science and Information Systems :: Contact
Contact Us
Department of Computer Science and Information Systems
P.O. Box 3011
Commerce, TX 75429-3011
Back to menu