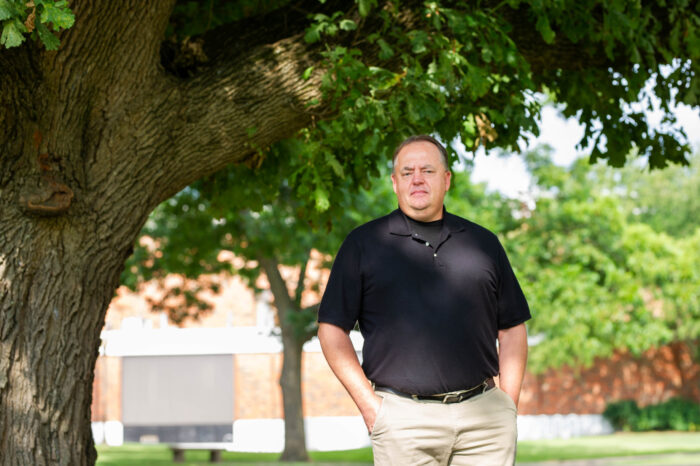 Associate Professor
Employer
Texas A&M University-Commerce
Office
Science Building 339
Related Department
Chemistry

Educational Background
Postdoctoral, Molecular Recognition, The Scripps Research Institute, 1998-2000
Ph.D., Organic Chemistry, Texas Tech University, 1998
BS, Chemistry, Texas Tech University, 1993
Academic Positions
Associate Professor, Chemistry, Texas A&M University-Commerce, 2013-present
Interim Head, Chemistry, TAMUC, 2010
Assistant Professor, Chemistry, TAMUC, 2005-present
Assistant Professor, Chemistry and Biochemistry, New Mexico State University, 2000-2005
Instructor, Texas Tech University, 1998
Lab and Lecture Teaching Assistant, Texas Tech University, 1993-1998
Awards and Honors
Student Recognition Award for Teaching Excellence, Texas A&M University-Commerce, 2012
Paul W. Barrus Distinguished Faculty Award for Teaching, TAMUC, 2012
Research Interests
Molecular recognition of anions of synthetic. biological, biomedical an environmental
Chiral recognition
Professional Organizations
American Chemical Society
Selected Publications
Whaley, W. L.; Rummel, J. D.; Zemenu, E.; Li, W.; Yang, P.; Rodgers, B. C.; Bailey, J.; Moody, C. L.; Huhman, D. V.; Maier, C. G.-A.; Sumner, L. W.; Starnes, S. D. Isolation and characterization of osajin and pomiferin: Discovery laboratory exercises for organic chemistry. Chemical Educator, 2007, 12(3), 179-184.
MariJo Wienkers, Josmalen Ramos, Hikma Jemal, Chaz Cardenas, Paul Wiget, Alfreda Nelson, Shiloh Free, Jun Wu, Rebecca Roach, Marius Vulcan, Kristopher Waynant, Kyle Fort, Anna Vladimirova, Jeffery Sun, Samuel Eli Hunt, Dmitry M. Rudkevich, Stephen D. Starnes "Enhanced Shape-Selective Recognition of Anion Guests through Complexation – Induced Organization of Porphyrin Hosts," Org. Letters, 2012, 14, 6, 1370-1373.
Wu, Xiaowen; Starnes, Stephen D. "L-Nipecotic Acid-Porphyrin Derivative: A Chiral Host with Introverted Functionality for Chiral Recognition," Org. Letters, 2012, 14, 14, 3652-3655.
Nandipati, V.; Akinapelli, K.; Koya, L.; Starnes, S.D. "Recognition of Mandelate Stereoisomers by Chiral Porphyrin Hosts: Prediction of Stereo preference in Guest Binding a Priori Using a Simple Binding Model?," Tetrahedron Letters, 2014, 55, 985-991.
Featured Courses
CHEM 490

H Honors Thesis

CHEM 518

Thesis