Lions to Host Society of Composers, Inc. Region VI Annual Conference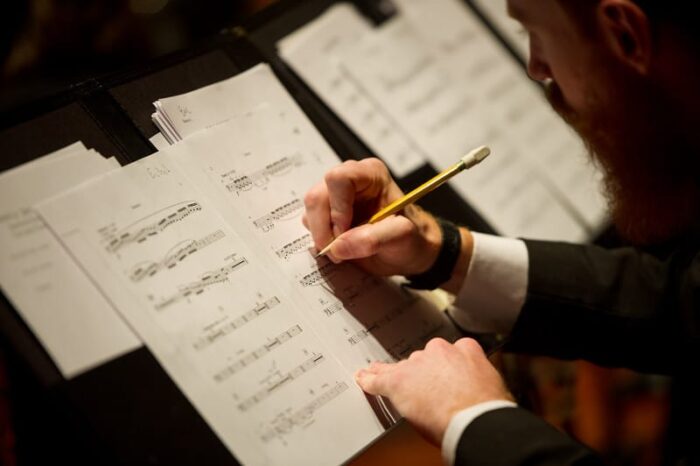 Composers, students and enthusiasts will be on campus April 11-13 to attend the Society of Composers, Inc. Region VI Annual Conference at A&M-Commerce's Finney Concert Hall. Lions to Host Society of Composers, Inc. Region VI Annual Conference
Associate Professor and Interim Department Head Dr. David H. Davies was selected to organize the regional event, bringing an expected audience of at least 75 composers to campus.
"Host institutions provide a venue for all performances as well as many of the performers themselves," Davies said. "This is a great opportunity to showcase our facility and also our talented students and faculty."
Nine concerts will occur over three days featuring more than 70 compositions. The conference is attended by faculty and students from universities and colleges throughout SCI's Region VI, which extends as far north as Nebraska. The Society of Composers, Inc. is a national organization with more than 1,500 members. All shows are free and open to the public.
Performers include several members of the A&M-Commerce music faculty in addition to student performers. The Thursday evening concert will include performances from the A&M-Commerce Chorale and the Mane Attraction Jazz Ensemble. Friday evening's concert will feature performances from each of the Department of Music's three major instrumental ensembles.
"Music is a living, contemporary art form," Davies said. "This is an opportunity to hear new works of art. Several of the compositions are being performed publicly for the first time, and the vast majority of them have been composed within the last decade. I encourage anyone with an interest in hearing new compositions to attend."
For more information on the conference and performances, visit calendar.tamuc.edu.