Dr. Srinivas Nippani Named Regents Professor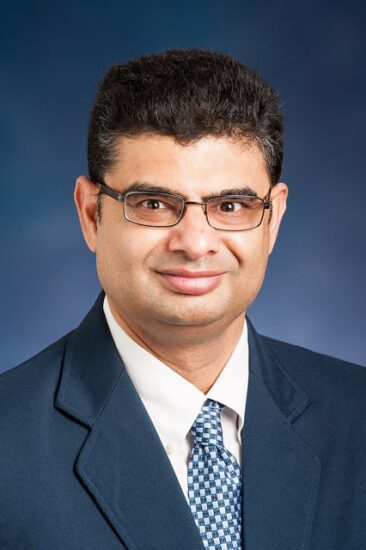 Texas A&M University-Commerce Department of Economics and Finance professor Dr. Srinivas Nippani has been awarded the Regents Professor Award by The Texas A&M University System.
Nippani came to A&M-Commerce in 2002 as an assistant professor of finance. In 2005 he was promoted to associate rank with tenure, and became a full professor in 2009. In 2012 he was awarded the H.M. Lafferty Distinguished Faculty Award for Scholarship and Creative Activity and won A&M-Commerce's 2010 Provost Award for Full Professor for Research and Creative Activity for the College of Business. Nippani was the first director of the Master of Science in Finance program at A&M-Commerce and also chairs the Faculty Committee in the College of Business. His research has been published in many high level finance journals, textbooks, the U.S. Congress, the Government Accountability Office, the National Bureau of Economic Research and many other places. His work has also been cited in The New York Times, Washington Post, USA Today, among others.
"I am very honored to receive the award," said Nippani. "I thank my family, teachers, co-authors, colleagues in the department, college, university, and The Texas A&M University System for all the support throughout the years. My American dream has come true."
The Board of Regents established the Regents Professor Award program in 1996 for employees who make positive contributions to their university or agency and to the citizens of Texas.