Dr. Dibbs Admitted as a STaR Fellow of the Association of Mathematics Teacher Educators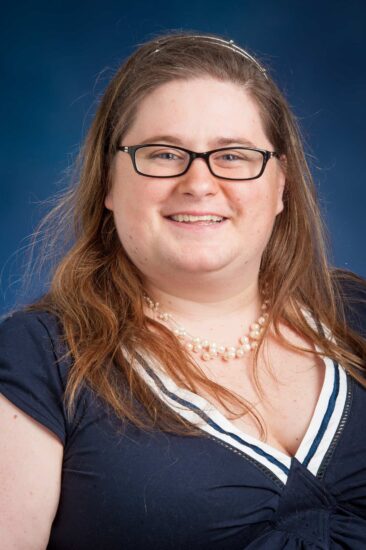 Dr. Rebecca Dibbs of the Department of Mathematics has been admitted as a Service, Teaching and Research (STaR) Fellow of the Association of Mathematics Teacher Educators for 2015-2016 and has earned a Texas NeXT fellowship.
Each year, the fellowship is awarded to only 30 new faculty members in their first or second year of a tenure-track academic appointment as a mathematics educator at an institution of higher education in the U.S. STaR fellows have the opportunity to discuss ideas, methods and issues of teaching early in their careers. The network also provides STaR fellows with mentoring and training.
"We are very pleased that Dr. Dibbs is admitted as a STaR fellow to join this very unique national network," said Professor and Department Head Dr. Tingxiu Wang. "The STaR Program will enhance Dr. Dibbs's career, and thus our mathematics education program."
The Texas NeXT fellowship, the early career fellowship for the Mathematical Association of America, provides early career networking, training and conference travel to four conferences for early career faculty in Texas.