Family Weekend
Family Weekend is the first big event of the year for students and their families. Join us on September 17 & 18 for Family Weekend 2021! You and your student will enjoy a variety of activities. We encourage you and your student to sign up now to enjoy a weekend of fun. There is something for all ages so bring your whole family!
Frequently Asked Questions For Planning Your Visit
Who can attend Family Weekend?
When and where is check-in?
What happens if I lose my football or volleyball ticket?
What happens if I lose my lanyard?
Do I have to wear the Lanyard?
Is my Family Weekend registration fee refundable?
Can my student check in for our family?
Do I have to check in for Family Weekend?
Does my A&M-Commerce student have to pay the registration fee?
Can I register on-site?
Is there a registration fee, and what does that include?
Yes, there is a registration fee. The registration fee is $25 per person (children 3 and under are free.) Your registration fee includes the following:
Admission to Planetarium, Campus Recreation and Farm Tours
Friday Night Kickoff
Meet & Greet with Coaches
Friday Night Pint Night & Bingo
Academic College Breakfast in Chick-Fil-A
Academic College Open Houses
Yoga On The Lawn
Campus Tours
Inaugural Ring Ceremony
BBQ with TAMUC President, Dr. Rudin
Volleyball Tickets
Football Tickets
Access to Family Weekend Tailgate
When is the registration deadline?
Do I have to register?
Yes! The A&M-Commerce Family Weekend Committee coordinates opportunities for families to enjoy a campus experience with their students. The weekend includes social events, opportunities to network with University administration, faculty and staff, family weekend t-shirt, tickets to Lion Volleyball and Football games and much more!
Frequently Asked Questions During Your Visit
Where should I stay for family weekend?
What can I expect at the Family Weekend Tailgate?
How long is the Campus Tour and where do I check in?
I am an alumni, are there special activities for alumni?
Are there activities for Siblings?
Additional Frequently Asked Questions
I have another question that was not answered here.
I have a family member who needs special accommodations. Who should I contact?
Please indicate on the registration form if any member of your family has dietary restrictions. If you have a family member that requires special accommodations, please email Kristen Neeley at least 10 days in advance to ensure reasonable accommodations can be provided for each event.
Back to menu
FAMILY WEEKEND :: CONNECT WITH US
Connect With Us
Lion Family Connection Series
New Student & Family Programs invites you to join our monthly sessions for new and continuing family members via Zoom to connect with university staff members to learn about A&M Commerce resources.
Your student has a checklist of items that need to be completed before starting classes and so do you. Support for your student during this transition from high school to college or from first year to graduation.
Dates and Time: 6 PM-7 PM (CST)
Wednesday, October 13
Wednesday, November 10
Wednesday, December 8
Sign up for the A&M-Commerce Family Experience
Stay involved as parents, families, and friends of our students and sign up for the A&M-Commerce Family Experience Portal. This portal offers personalized newsletters, family communities with campus news and deadlines for consistent communication with what is going on at A&M-Commerce. Did I mention that it's free?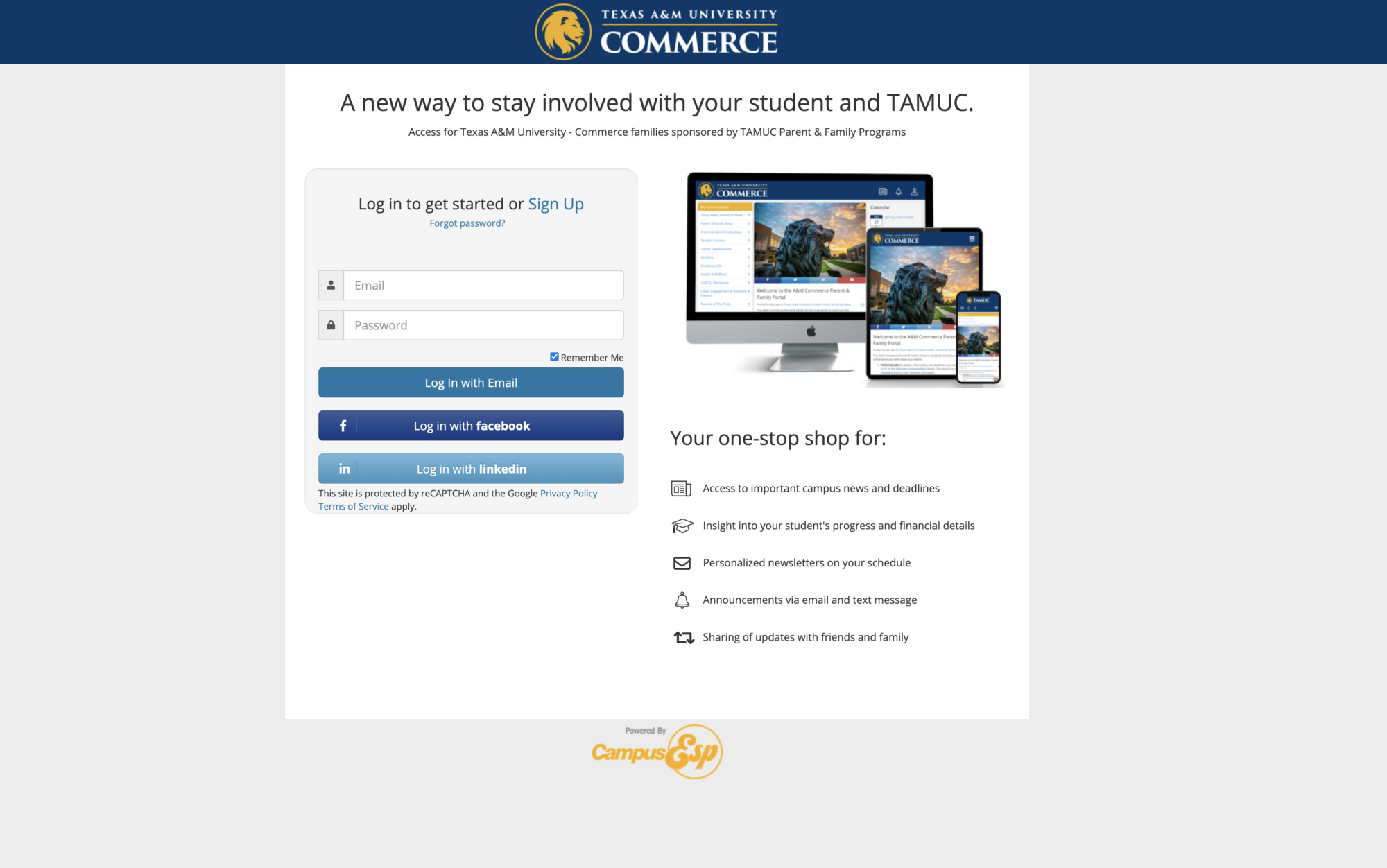 Follow us on Social Media
Back to menu
FAMILY WEEKEND :: SOCIAL SWAG
social swag
Show off your TAMUC spirit on your personal social media! Support your student and share your Lion pride by downloading these graphics to use as cover photos or profile picture frames.
Back to menu
FAMILY WEEKEND :: FOR FAMILIES CELEBRATING APART
For Families Celebrating Apart
Movie Night
Enjoy watching Lion-themed movies with your family!
The Lion King
Madagascar
The Chronicles of Narnia: The Lion, the Witch, and Wardrobe
African Cats – Disney Nature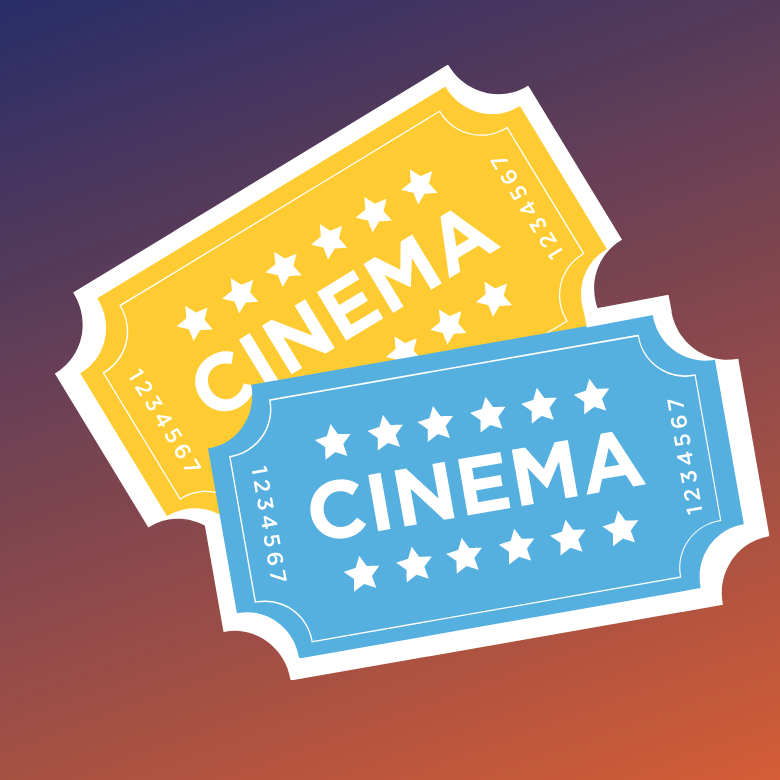 Recipes
We've gathered favorite recipes from our Faculty & Staff and Student Leaders in the A&M Commerce Lion Family. We hope you and your family enjoy it!
Share your favorite recipes with us using #TAMUC and download our custom recipe book below!
Back to menu
Games and Activities
Click on any of the boxes to play!
Back to menu
Modification of – FAMILY WEEKEND :: MAKE A DIFFERENCE
MAKE A DIFFERENCE
Did you know that you can still make a difference in students' lives even though we may not all be on campus together? We miss you being here and want you to know your gifts still matter! Click the "Make a Difference" button below to bestow a gift in support of the continued education of current students today!
Back to menu
Family Weekend :: Campus Resources
Campus Resources
Click on the blocks to see what's on offer!
Back to menu